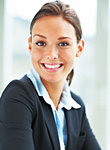 Are you a small business from the Greater Toronto Area planning to launch your first website or do you wish to re-brand an existing site?  Theme-based websites (such as WordPress) are ideal and handy for customers that wish to maintain their own content, posts regular news, manage a photo / media library and even sell retail products on-line using a plugin such as WooCommerce. 17 Designs offers Web Design for Small Business just for you!
WordPress was first developed as a Blog tool but quickly expanded to include themes for all types of businesses.  Today, it is a common practice to choose an existing WordPress theme with clients and re-style it to match their corporate identity.
We recommend that clients investigate reputable WordPress theme depositories such as,
Custom WordPress Themes Available
17 Designs can also prepare a WordPress theme from scratch. We are WordPress certified developers and we have the experience / expertise to set up your site correctly and securely.
Whatever option you prefer for your small business, your website will benefit from the integrated SEO capabilities and simply to use interface of WordPress. Contact Us for a demonostration.