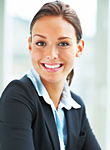 Formed in 1974, Mississauga is recognized as Canada's 6th largest and fastest growing city with a population of over 780,000 residents. With close to 55,000 registered businesses, 60+ Fortune 500 Canadian companies and 50 Fortune Global 500 Canadian headquarters, Mississauga is a choice location to operate a business and a perfect place for 17 Designs to offer Mississauga Web Design Solutions.
17 Designs was founded in October, 1998 in Mississauga and despite our recent re-location to Oakville we still regard Mississauga quite dear in our hearts. Over our 19+ years of operation, we have established numerous contacts, clients and suppliers in Mississauga and we will offer any Mississauga-based business preferred rates / services in web design and web development.
17 Designs offers Turn-Key Web Design Solutions and we specialize in developing Custom PHP / HTML5 Mobile-Friendly Websites for Manufacturers. We will also re-brand an existing WordPress Theme Website for a Small Business or create a new WordPress Theme from scratch.
Contact 17 Designs for details.